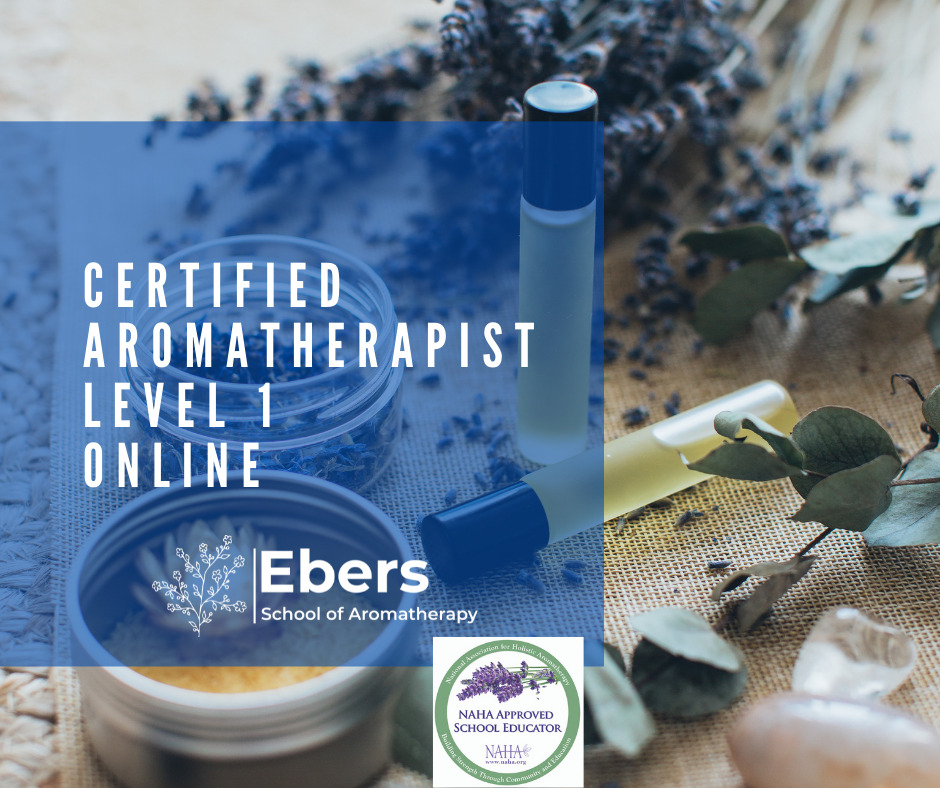 online
Certified Aromatherapist Level 1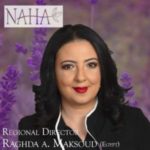 About The Program
Certified Aromatherapist Level 1 
Online Learning 
Course Includes Anatomy and Physiology (Meets NAHA Requirements)
Program Description 
This program is an entry  level program Aromatherapy certification, no previous experience is required ,it covers a variety of subjects  including essential oil usage, chemistry, Anatomy, Physiology, 20 essential oils data and application, four body systems, in addition to
What is included in the Program: 
Once you signup you will have immediate access to the course.
You can log in any time with your account  and start the course.
Our interactive aromatherapy certification online level 1 course was created with you in mind – built around your lifestyle, so you can start – take a break and pick it back up right where you left off anytime you're ready.
You will have unlimited 24/7 access to your course! Through this aromatherapy certification online level 1 program Aromatherapy Certification Online Level 1 Course
Access to numerous videos, assignments, and several blending activities, coming away with a solid foundation in the clinical uses of essential oils.
Three live Coaching session with your lead instructor
 1-1 carrier consultation session to guide you to the next steps  in  your career with our career consultation sessions
Life time mentorship
How Many Hours Is The Program: 
This is a 75-hour Self Study Aromatherapy Certification online course, you have to finish this course within 1 year from sign up date.
Graduation Requirements:
Upon successful completion of all academic requirements, finish the course  10 case studies , research paper  and financial obligations to Ebers School of Aromatherapy
 You will receive a certificate from Ebers School of Aromatherapy   a NAHA Approved School Educator
Certification Program  Outline:
Introduction
Welcome Message – Course Overview – Class Supplies list – Required assignments  -Research paper guidelines  -Coaching sessions  -Case Studies  -Aromatherapy Consultation forms
Module  One:
History of Aromatherapy – What is Aromatherapy
Module Two:
Botany & Aromatherapy – Aromatic Families -The Role of Botany in Aromatherapy -Plant Structure and the oil cell- Common & Botanical Names – Extraction Methods
Module Three:
Storage and safety – Topical use precautions- What is Sensitization – Equipment used in Aromatherapy
Module Four:
Essential oils Materia Medica – Data sheets for 20 Essential oils, theraputics,methods of application and safety , Sweet Basil-Clary Sage-Cypress-Eucalyptus Frankincense -Pink Grapefruit-Geranium- Helichrysum- Jasmine -Juniper Berry -Lavender-Lemon -Marjoram –Patchouli -Peppermint -Roman Chamomile -Rosemary – Sweet Orange -Tea Tree -Ylang Ylang  GCMS Analysis Sample
Module Five:
Basic Chemistry- Chemical families- 10 Chemical Families safety and  therapeutics
Module Six:
Methods of Applications- Useful recipes for methods of application
Module Seven:
Blending Techniques – Blending Tips- How to select Essential oils For a Blend- Blending By Notes
Blending By Aromatic families- Doctrine of Signatures
Module 8:
Skin – Integumentary System- Skin – Integumentary System Diseases- What is an Adverse effect from using oils? – Essential Oils for Various Skin Conditions
Module Nine:
Limbic System- Essential oils for Stress- Chakras
Module Ten:
Respiratory System- Respiratory System Diseases- Essential oils For Respiratory Conditions
Module 11:
Muscular Systems- Muscular System Diseases- Essential oils For Muscular System Diseases- Yoga
Supplies Needed Through The Course :
Spray Bottles, Inhalers, Plastic Bottles for lotions, Plastic Bottles for massage oils, 5ml Bottle for diffuser blend, Coffee Bean Tin, Plastic Tubs, Labels and Marker, Perfume Strips, and Plastic Pipettes.
Coconut Oil, Almond Oil, Jojoba Oil, Rosehip Seed Oil, Apricot Oil, Olive Oil, Hydrosols (Rose, Chamomile, Lavender, or Neroli), Apricot Oil, Olive Oil, Herbal ( Calendula, Yarrow, Arnica), and Butters ( Cocoa-Mango, Shia butter ).
 Continuing Education Hours:
Ebers School of Aromatherapy is a NAHA Approved School Educator and offers aromatherapy courses that exceed the requirements set forth by NAHA for aromatherapy education. Our Aromatherapy Certification online level 1- 75 hours course exceeds the qualifications set by NAHA which qualify you as a "NAHA Certified Level 1 Certified Aromatherapist." Please visit NAHA for more information. You will earn NAHA  75 CEUs after finishing this course.
Is This Course For You ? 
Anyone who want to learn more about aromatherapy or searching for a way to enhance their career or life
Health coaches
Health Practitioners (Nutritionists, Doctors, Holistic Nurses  etc )
Holistic Practitioners (Yoga- Energy-Massage-Acupressure)
School teachers, sports team coaches and social workers
Natural Skin Care manufacturers who wants to use Aromatherapy and essential oils in their products
Want to build your own essential oil brand
Want to teach aromatherapy
After Finishing The Certificate 
You will be able to use essential oils safely and therapeutically
Gain new knowledge to pursue a new career and path in life
Learn how Aromatherapy and Essential oils can be very beneficial in helping a lot of conditions with scientific evidence based  researches
 Teach Aromatherapy to your community
Create beautiful natural products
Learn business practices and project management techniques to build your business
 Get connected with a large community and network with Aromatherapists, distillers & educators