About: Ginger Andro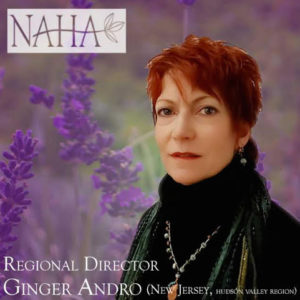 [ratings id="7217"]
Role : Instructor
Website :
Experience : 25 Years
Specialist in : Aromatherapy
Hello My name is Ginger Andro a certified Aromatherapist, the NAHA Regional Director of New Jersey
(Hudson Valley Region), Secretary of the Lower Hudson Valley Chapter of the America
Herbalist Guild and is a partner in Kiki and Friends Aromatics.
I am a registered Spiritual Phyto Essencing Practitioner, an Animal Aromatherapist
and has a certification in EFT (tapping) and studied Animal Acupressure.
I also has a BA in Fine Art and a certification in Natural Perfumery.
And believes that essential oils are a beautiful medium that encourages emotional healing, communication and aesthetic expression.
I am here to share my knowledge with you as an artist, educator and lover of animals and someone passionate for science and art.